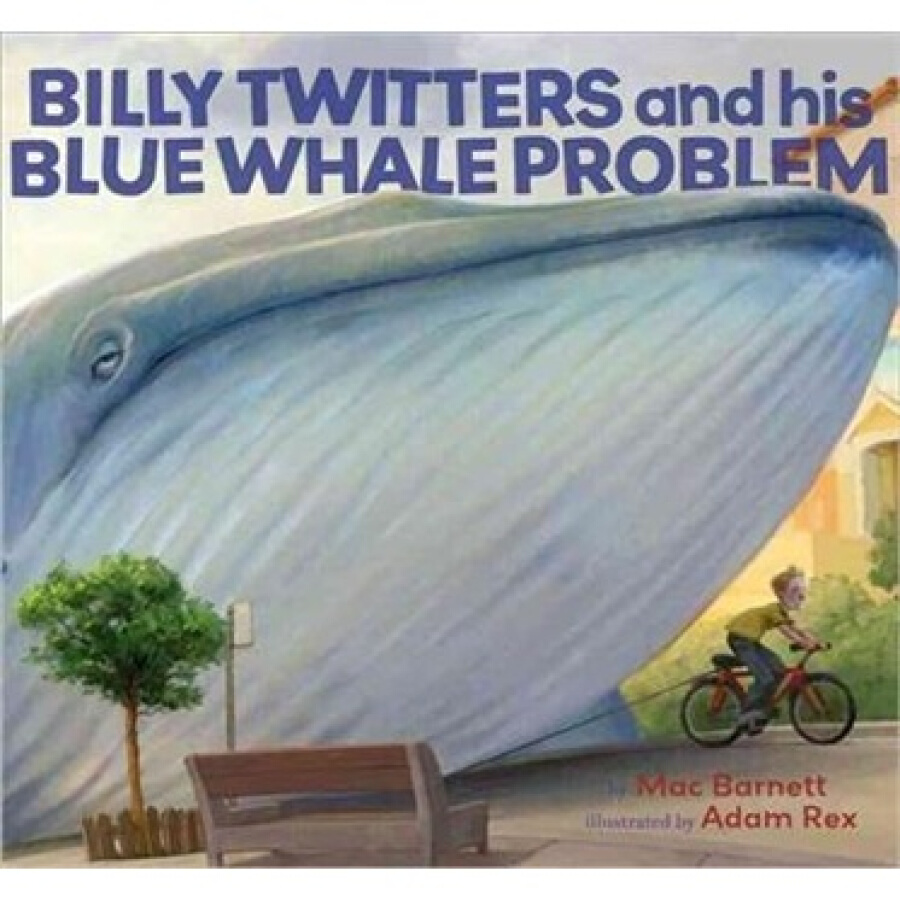 Billy Twitters and His Blue Whale Problem
A blue whale is longer than thirty dogs lined up nose to tail. Its tongue weighs as much as four hundred cats. Blue whales make terrible pets....Just ask Billy Twitters.
Mac Barnett is a rising star in the literary industry. He is the program director of 826 LA, a non-profit organization dedicated to supporting students with their creative and expository writing skills. He lives in Los Angeles.
"A headlong plunge into surrealism…It's not supposed to make sense, and, amusingly, it doesn't."
-- The New York Times
"When his parents threaten to teach him responsibility by giving him a whale, Billy Twitters isn't worried: "It's not like you can just have one delivered to your house overnight." But he's wrong. Rex's (Frankenstein Makes a Sandwich) howler of a double-page spread shows an enormous trailer attached to a "FedUp" truck, an equally massive blue whale suspended from tow straps. Rex's Mad magazine-style artwork-realistic enough to drive home the humor and full of clever touches-is the perfect choice for Barnett's high-concept debut. Billy hauls the whale to school behind his bike, a skateboard under the creature for easier sliding; confronts the school bully and the school geek (new allies, in league against him); and struggles with blue whale upkeep, like collecting 10,000 gallons of seawater at mealtime ("Try the ocean, son," his father suggests). Billy never names his whale-it's more of a burden than a pet. The abrupt ending disappoints somewhat, given the uproarious pages that precede it (the contributors also work in scientific information about blue whales-though readers, between laughs, may not notice). Still, tons of fun."
-- Publishers Weekly
* Giá sản phẩm trên Tiki đã bao gồm thuế theo luật hiện hành. Tuy nhiên tuỳ vào từng loại sản phẩm hoặc phương thức, địa chỉ giao hàng mà có thể phát sinh thêm chi phí khác như phí vận chuyển, phụ phí hàng cồng kềnh, ..

Khuyến mãi HOT

Sendo giảm 500K

Shopee giảm giá

Lazada Voucher