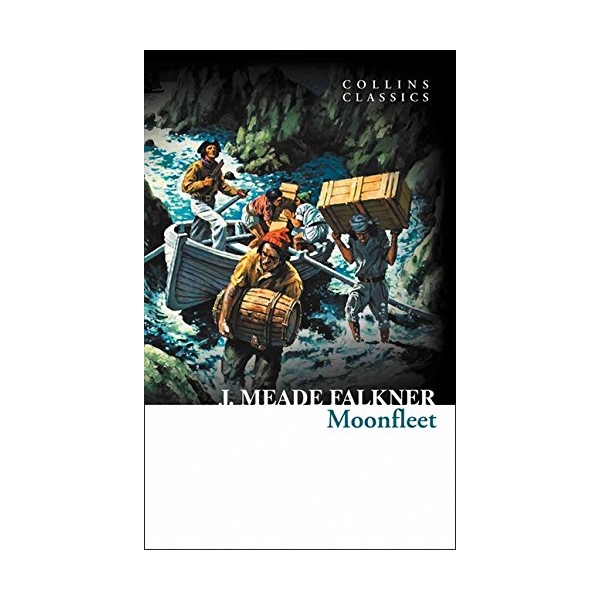 Collins Classics: Moonfleet
First published in 1898, `Moonfleet' is a riveting adventure story full of drama, mystery, revenge, pursuit, smuggling, pirates and romance, with a place in the literary canon alongside `Treasure Island' and `Kidnapped'.

The tiny village of Moonfleet nestles on the English coast, and every one of its inhabitants lives off the sea in one way or another. When local young man John Trenchard accidentally stumbles upon treasure stashed in the local crypt, he unknowingly enters the murky world of the smuggling trade and the local secret of Colonel John Mohune's treasure. Trenchard is soon forced to flee England with a price on his head, leaving behind his beloved Grace and the life he hoped for.

But the adventures, trials and tribulations that befall him on his personal journey back to Moonfleet and ultimately redemption are written with such intensity and hope, as well as love for the history and landscape of Dorset, that the story never loses pace or power on its epic journey.
* Giá sản phẩm trên Tiki đã bao gồm thuế theo luật hiện hành. Tuy nhiên tuỳ vào từng loại sản phẩm hoặc phương thức, địa chỉ giao hàng mà có thể phát sinh thêm chi phí khác như phí vận chuyển, phụ phí hàng cồng kềnh, ..

Khuyến mãi HOT

Sendo giảm 500K

Shopee giảm giá

Lazada Voucher