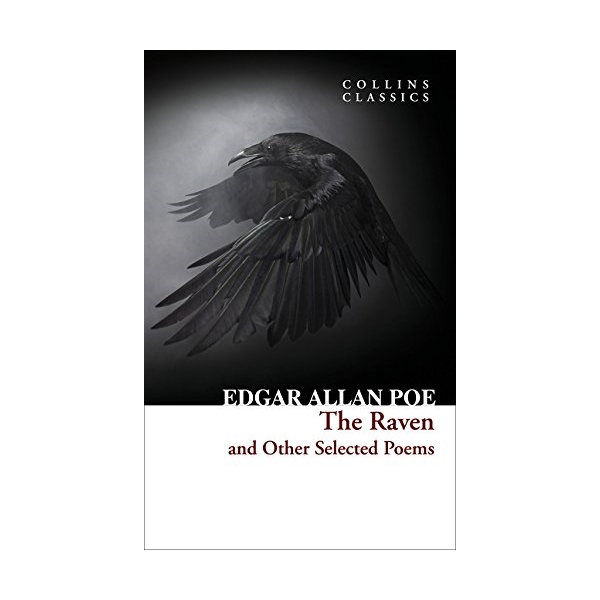 Collins Classics: Raven And Other Selected Poems
This selection of Edgar Allan Poe's poetical works includes some of his best-known pieces, including the triumphant, gleeful 'The Bells', the tragic ode 'Annabel Lee' and his famous gothic tour de force, 'The Raven'. Some present powerful, nightmarish images of the macabre and bizarre, while others have at their heart a profound sense of love, beauty and loss. All are linguistic masterpieces that demonstrate Poe's gift for marrying rhythm, form and meaning.

An American writer of primarily prose and literary criticism, Edgar Allen Poe never ceased writing poetry throughout his turbulent life, and is today regarded as a central figure of American literary romanticism. He died in 1849.
* Giá sản phẩm trên Tiki đã bao gồm thuế theo luật hiện hành. Tuy nhiên tuỳ vào từng loại sản phẩm hoặc phương thức, địa chỉ giao hàng mà có thể phát sinh thêm chi phí khác như phí vận chuyển, phụ phí hàng cồng kềnh, ..

Khuyến mãi HOT

Sendo giảm 500K

Shopee giảm giá

Lazada Voucher