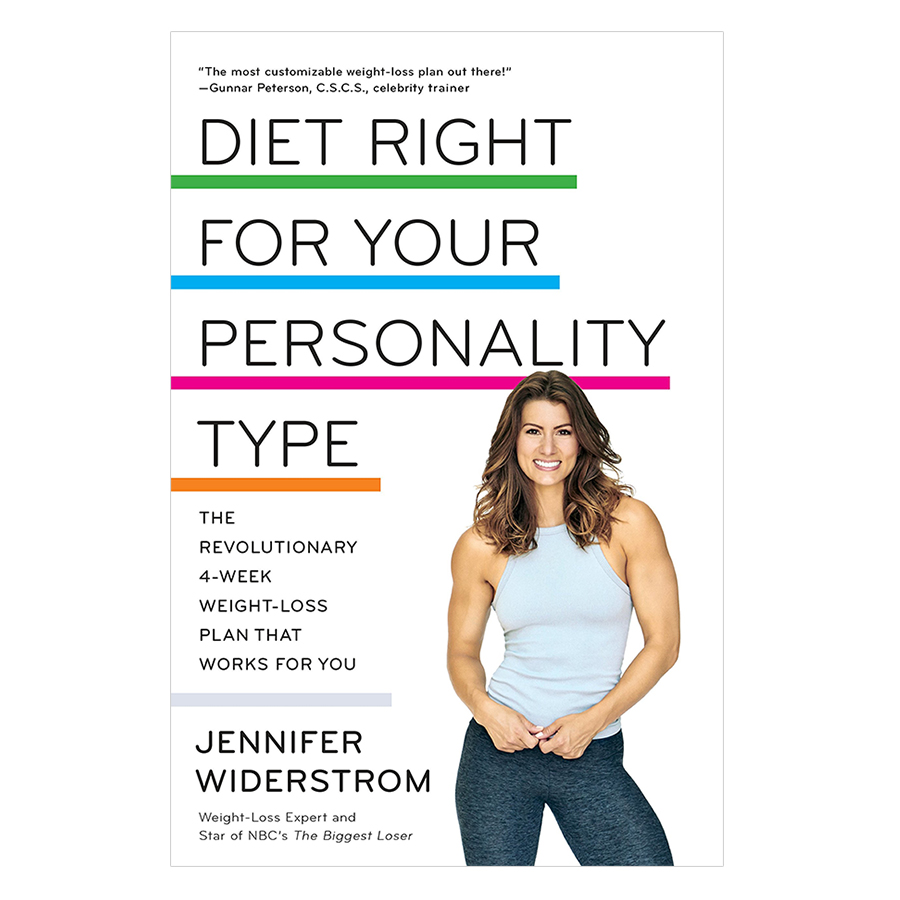 Diet Right For Your Personality Type
In order for you to successfully lose weight, your diet plan needs to tap into your traits and tendencies as an individual. In Diet Right for Your Personality Type, Widerstrom introduces a revolutionary plan for maximizing weight loss and keeping the pounds off for good by adjusting your eating patterns, habits, and diet to best fit your personality. 

After all, understanding the ideal way to harness your personal strengths and navigate your roadblocks will help you effectively lose weight for the long term. Starting with a simple assessment, you'll identify your dominant personality type: the Everyday Hero (very giving and always puts others first), the Rebel (free-spirited and noncommittal), the Organized Doer (the type-A personality who craves routine and rules), the Swinger (the adventurous type who follows the trendiest fads), or the Never-Ever (believes if the pants don't fit, it's time to buy bigger pants).

Once you've identified your personality type, you will be guided through a tailored four-week diet and fitness plan that works for you instead of against you. With meal plans, recipes, exercise routines, and more, losing weight and maintaining a lasting healthy lifestyle has never been this simple.
* Giá sản phẩm trên Tiki đã bao gồm thuế theo luật hiện hành. Tuy nhiên tuỳ vào từng loại sản phẩm hoặc phương thức, địa chỉ giao hàng mà có thể phát sinh thêm chi phí khác như phí vận chuyển, phụ phí hàng cồng kềnh, ..

Khuyến mãi HOT

Sendo giảm 500K

Shopee giảm giá

Lazada Voucher