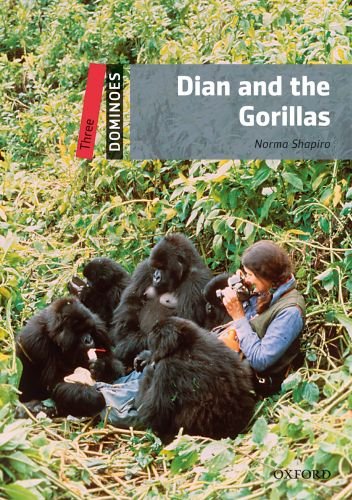 Dominoes (2 Ed.) 3: Dian and the Gorillas
Over the years hunters, poachers, and war have killed many of the gorillas of central Africa. But there are still a few hundred living high in the mists of the Virunga Mountains. When Dian Fossey first saw a family of wild mountain gorillas in the Virungas she knew that she must help these wonderful animals. This true story tells of the twenty years she lived with them, watched them, wrote about them, and protected them. In the end, she gave her life for them.
* Giá sản phẩm trên Tiki đã bao gồm thuế theo luật hiện hành. Tuy nhiên tuỳ vào từng loại sản phẩm hoặc phương thức, địa chỉ giao hàng mà có thể phát sinh thêm chi phí khác như phí vận chuyển, phụ phí hàng cồng kềnh, ..

Khuyến mãi HOT

Sendo giảm 500K

Shopee giảm giá

Lazada Voucher