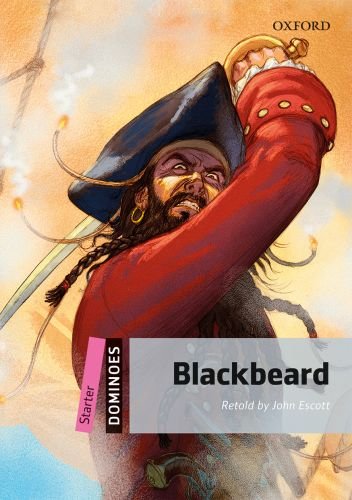 Dominoes (2 Ed.) Starter: Blackbeard
The year is 1717. It is a bad time to be the captain of a ship in the Caribbean because of pirates. The most frightening pirate on the sea is Edward Teach, or 'Blackbeard'. 'The Governor of Virginia wants us all dead!' Blackbeard thinks. 'But can he kill me - the most famous pirate in the Caribbean? No!' This is his story...
* Giá sản phẩm trên Tiki đã bao gồm thuế theo luật hiện hành. Tuy nhiên tuỳ vào từng loại sản phẩm hoặc phương thức, địa chỉ giao hàng mà có thể phát sinh thêm chi phí khác như phí vận chuyển, phụ phí hàng cồng kềnh, ..

Khuyến mãi HOT

Sendo giảm 500K

Shopee giảm giá

Lazada Voucher