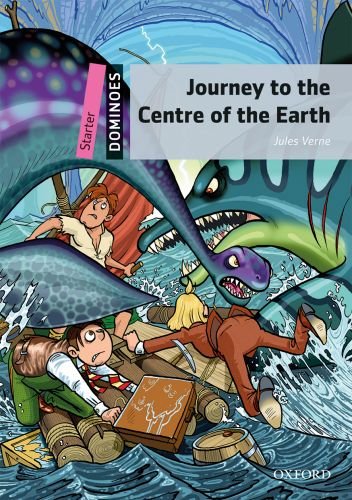 Dominoes (2 Ed.) Starter: Journey to the Centre of the Earth
Mua sắm trực tuyến tại Tiki.vn In Hamburg, Germany, Professor Otto Lidenbrock comes home with an old Icelandic book. In it there is a message about a journey to the centre of the Earth. This is the beginning of one of Jules Vernes most exciting stories. 'Is this message true? We must go to Iceland and see!' says Lidenbrock excitedly. But his nephew, Axel, wants to stay at home. Can Lidenbrock and Axel and their Icelandic guide, Hans find the centre of the Earth? And can they all get home alive after their many underground adventures?
* Giá sản phẩm trên Tiki đã bao gồm thuế theo luật hiện hành. Tuy nhiên tuỳ vào từng loại sản phẩm hoặc phương thức, địa chỉ giao hàng mà có thể phát sinh thêm chi phí khác như phí vận chuyển, phụ phí hàng cồng kềnh, ..

Khuyến mãi HOT

Sendo giảm 500K

Shopee giảm giá

Lazada Voucher