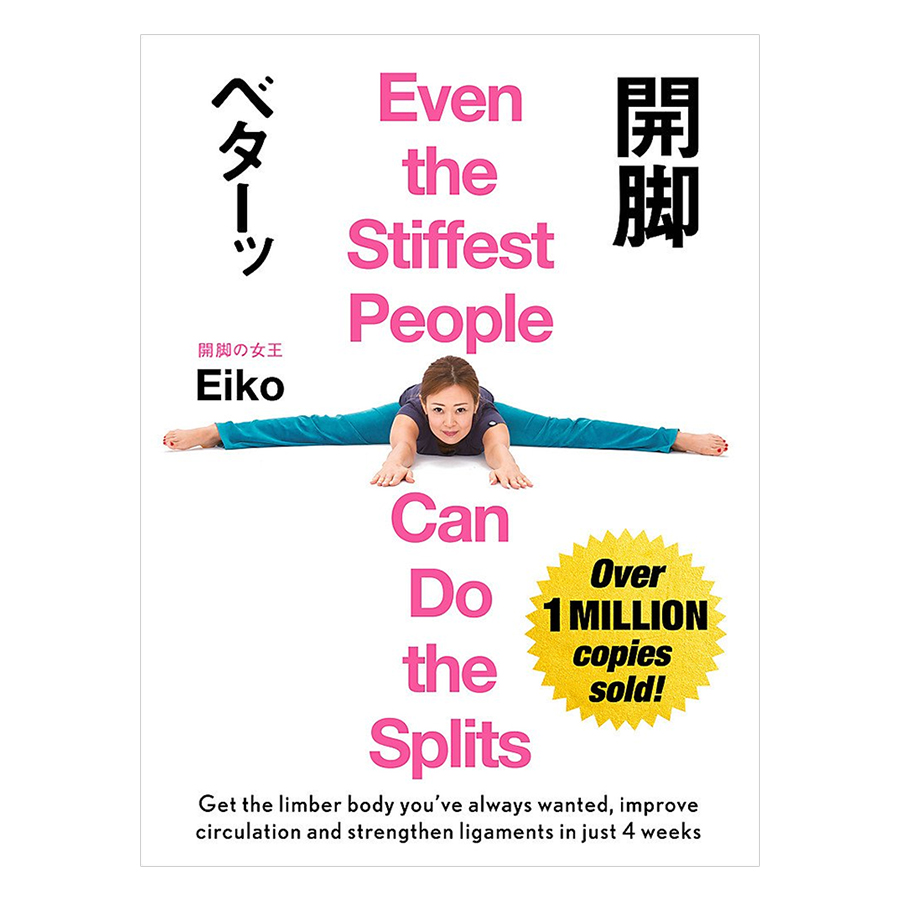 Even The Stiffest People Can Do The Splits
Over 1 million copies sold in Japan! Young, old, made of rubber or rusty metal, anybody can do the splits. Eiko, a yoga instructor from Japan, teaches you how in just four weeks and you can achieve dramatic health benefits in the process. Most people wish they could be more flexible, or even just feel better as they get out of bed every morning. Doing the splits is seen as the epitome of flexibility, but it also has previously unrecognized, often dramatic health benefits: - Gain better circulation - Reduce the risk of joint injuries and lower back pain - Enjoy better balance - Tighten your stomach muscles and tone the legs - Improve overall flexibility So how does it work? You will start by doing two of the basic stretches every day. Then, add one new stretch to that routine every week thereafter. The routine takes no more than five minutes a day, and in just four weeks you'll be doing a perfect splits! Some people will get it sooner, others may take a little bit longer but EVERYBODY can do the splits with Eiko's help.
* Giá sản phẩm trên Tiki đã bao gồm thuế theo luật hiện hành. Tuy nhiên tuỳ vào từng loại sản phẩm hoặc phương thức, địa chỉ giao hàng mà có thể phát sinh thêm chi phí khác như phí vận chuyển, phụ phí hàng cồng kềnh, ..

Khuyến mãi HOT

Sendo giảm 500K

Shopee giảm giá

Lazada Voucher