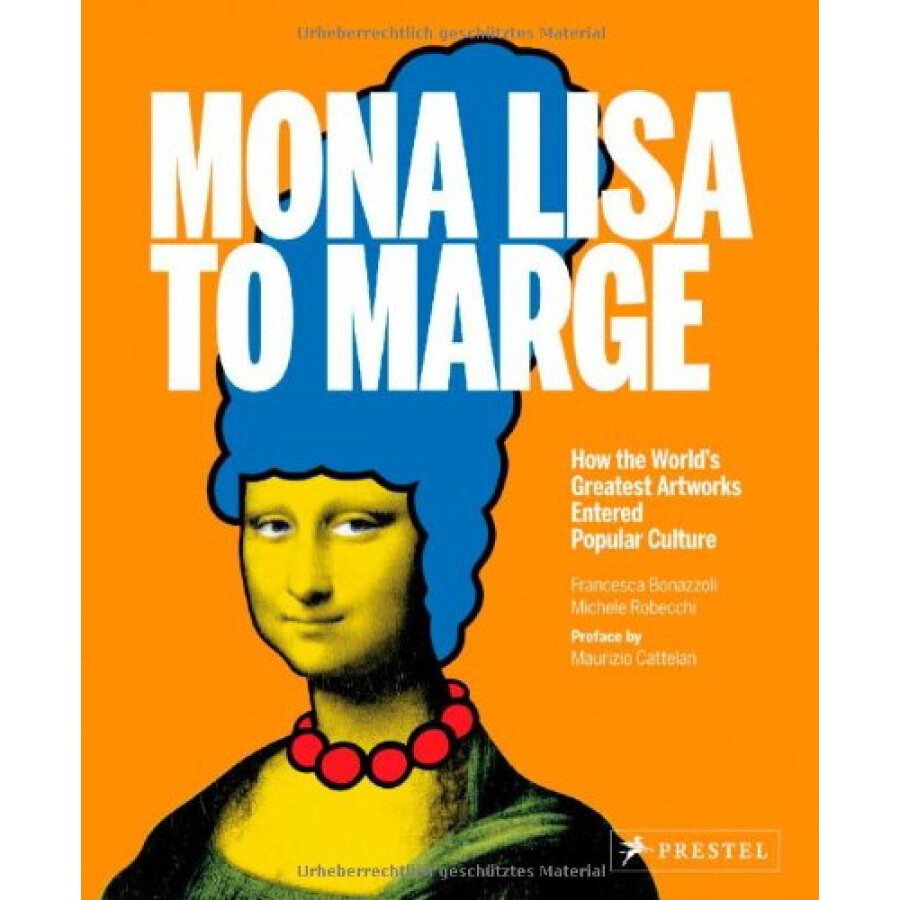 Mona Lisa To Marge:How The WorldS Greatest Artworks Entered Popular Culture
This highly entertaining exploration of art, history, and commerce reveals how 30 masterpieces made the journey from image to icon. How did paintings such as the Mona Lisa and The Scream achieve worldwide recognition? Why do certain artworks populate T-shirts, mugs, calendars, and advertising? Witty and well researched, this accessible exploration of visual and pop culture reveals how particular works of art have become part of the collective imagination. Readers will learn that Myron's Discobolus only became widely known when used to promote the Olympics, that Leonardo's Last Supper was one of the first paintings to be mass-reproduced, that the Mona Lisa became a celebrity only after being stolen from the Louvre, and that Girl with a Pearl Earring was deemed a minor Vermeer until it became the subject of a bestselling novel. Ranging from classical to contemporary, traveling through the Renaissance, Surrealism, and abstraction, Mona Lisa to Marge offers insights that are in turn thought provoking and surprising. Generously illustrated, it features the original artworks as well as the cartoons, ads, book and album covers, and everyday objects they inspired. The book will open readers' eyes to the artistic images that have become universal touchstones--and the fascinating stories of how and why they got there.
* Giá sản phẩm trên Tiki đã bao gồm thuế theo luật hiện hành. Tuy nhiên tuỳ vào từng loại sản phẩm hoặc phương thức, địa chỉ giao hàng mà có thể phát sinh thêm chi phí khác như phí vận chuyển, phụ phí hàng cồng kềnh, ..

Khuyến mãi HOT

Sendo giảm 500K

Shopee giảm giá

Lazada Voucher