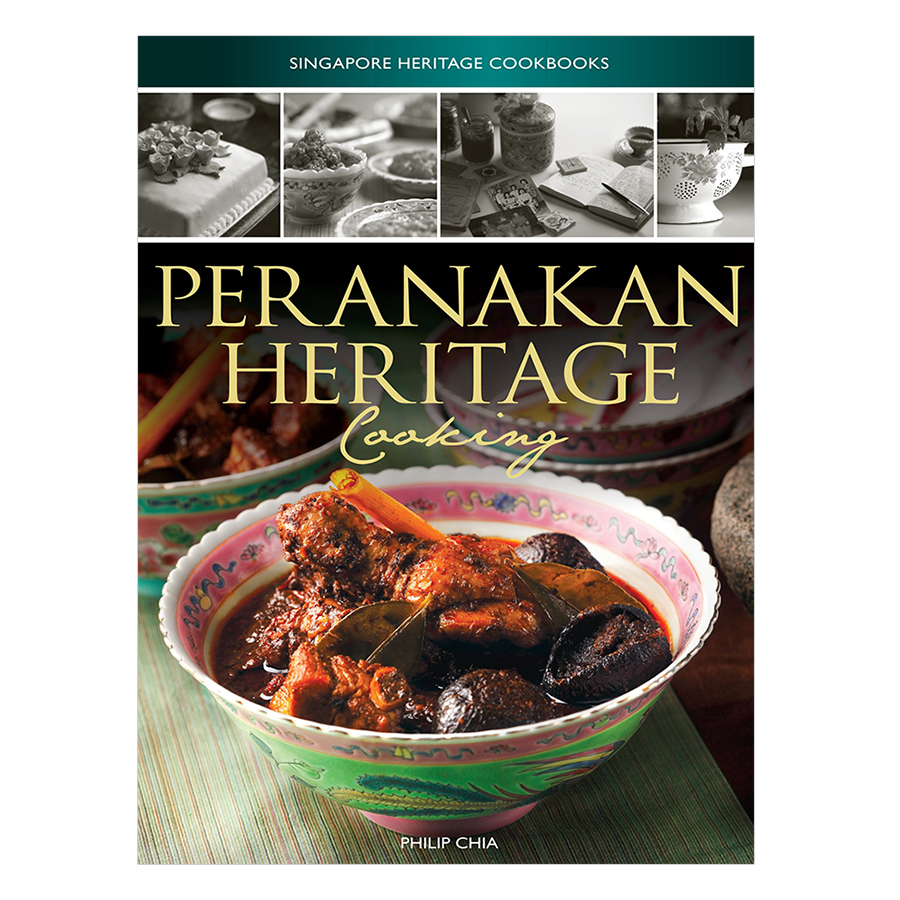 Peranakan Heritage Cooking
The Singapore Heritage Cookbook series documents and preserves the cultural and culinary heritage of the different ethnic groups in Singapore through recipes passed down from generation to generation. Each book is made up of two parts: An introduction that provides an overview of the history and culture of the community in Singapore and a selection of 55–65 recipes. This section will include traditional dishes, dishes that boast a distinct regional variation that makes them uniquely Singaporean as well dishes that have been adapted over time with lifestyle changes. A brief but informative headnote introduces each recipe and explains the history/significance of the dish and/or other interesting facts related to the dish or ingredients used.With its focus on the cultural and culinary heritage of the Chinese, Malay, Indians, Eurasians and Peranakans in Singapore, the Singapore Heritage Cookbook series will be the definitive reference for anyone looking to learn and understand more about the different ethnic groups in Singapore.
* Giá sản phẩm trên Tiki đã bao gồm thuế theo luật hiện hành. Tuy nhiên tuỳ vào từng loại sản phẩm hoặc phương thức, địa chỉ giao hàng mà có thể phát sinh thêm chi phí khác như phí vận chuyển, phụ phí hàng cồng kềnh, ..

Khuyến mãi HOT

Sendo giảm 500K

Shopee giảm giá

Lazada Voucher