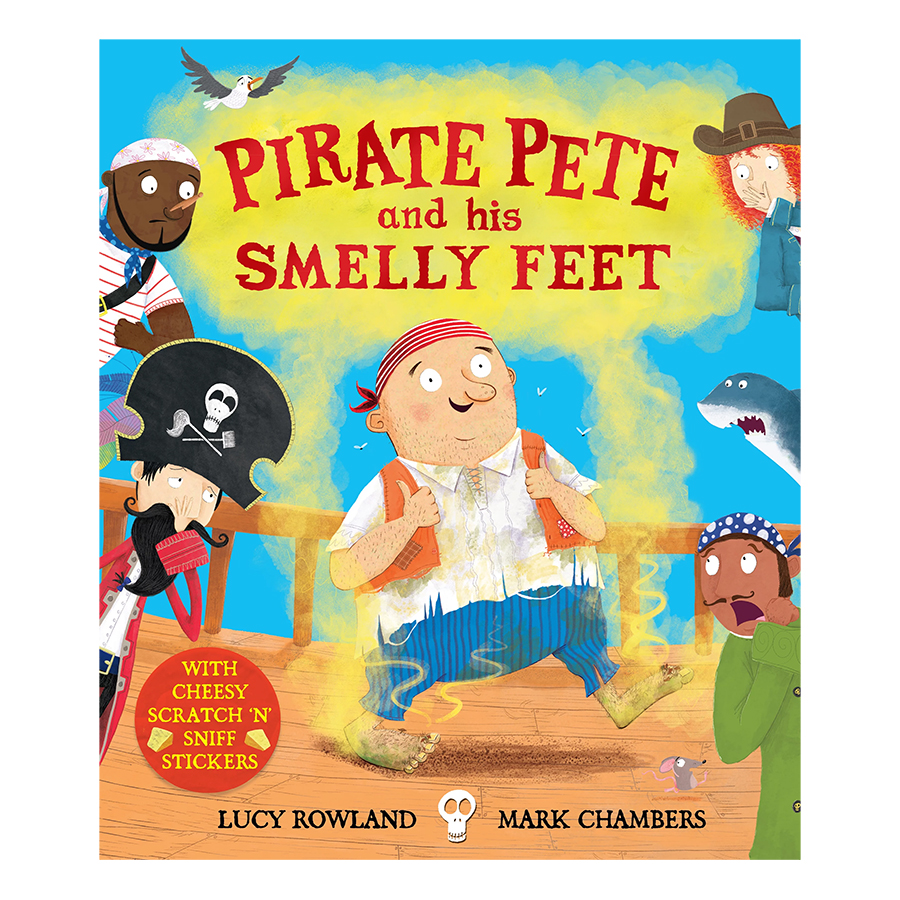 Giá chuẩn: 231,000 vnđ
Khuyến mãi đến: 34,650 vnđ
Chỉ còn: 196,350 vnđ
Pirate Pete and His Smelly Feet
Mua sắm trực tuyến tại Tiki.vn
Pirate Pete and His Smelly Feet
This spick and span crew of pirates have had enough of Pete's pongy feet! So he's been ordered to walk the plank. But it turns out that hungry sharks didn't like the smell of cheese either. What will the pirates do without Pete's feet to keep those snappy sharks away?
Have fun sticking the cheesy scratch and sniff stickers to the pirates in this riotous, rhyming romp!
Pirate Pete and His Smelly Feet is the first Macmillan picture book for Lucy Rowland and Mark Chambers. A fun, fast-paced story illustrated with vibrant colour and humour, and with a very smelly ending!
* Giá sản phẩm trên Tiki đã bao gồm thuế theo luật hiện hành. Tuy nhiên tuỳ vào từng loại sản phẩm hoặc phương thức, địa chỉ giao hàng mà có thể phát sinh thêm chi phí khác như phí vận chuyển, phụ phí hàng cồng kềnh, ..

Khuyến mãi HOT

Sendo giảm 500K

Shopee giảm giá

Lazada Voucher