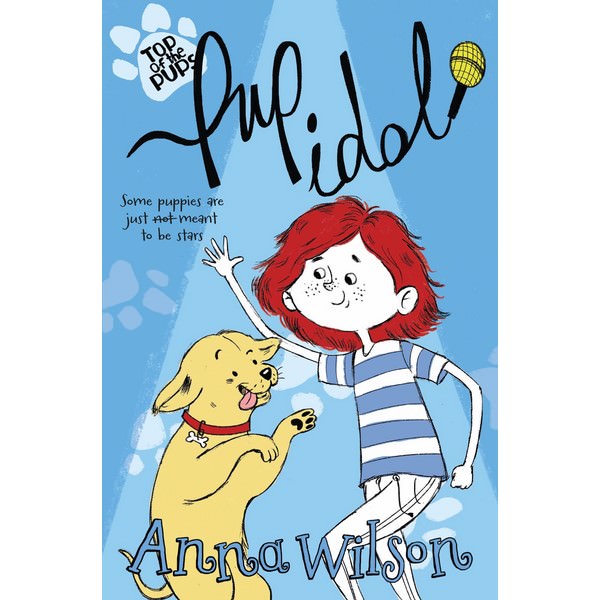 Giá chuẩn: 198,000 vnđ
Khuyến mãi đến: 29,700 vnđ
Chỉ còn: 168,300 vnđ
Pup Idol
I hope everyone out there will know by now about how I, Summer Holly Love, finally persuaded my mum to let me have a wonderful golden Labrador puppy of my own named Honey. (If you are not aware of this, you can read all about it in The Puppy Plan, a fascinating and frankly gripping account of the Said Event.)
Anyway, things have Moved On since those early days of dog-ownership. Honey went through a bit of a Difficult Phase recently, developing a taste for shoes (mainly flip-flops) and terrorizing dinner guests. So, to help her through her Awkward Adolescence, I dutifully (and brilliantly) trained her at Obedience Class and in the garden. And, hurrah! Honey's amazing talents shone through just in time for our School Talent Content, where we performed our 'Pup Idol' star act - and became Famous Celebrities in Our Own Right.
Macmillan Publishers Ltd (occasionally known as the Macmillan Group) is an international publishing company owned by Holtzbrinck Publishing Group. It has offices in 41 countries worldwide and operates in more than thirty others.
* Giá sản phẩm trên Tiki đã bao gồm thuế theo luật hiện hành. Tuy nhiên tuỳ vào từng loại sản phẩm hoặc phương thức, địa chỉ giao hàng mà có thể phát sinh thêm chi phí khác như phí vận chuyển, phụ phí hàng cồng kềnh, ..

Khuyến mãi HOT

Sendo giảm 500K

Shopee giảm giá

Lazada Voucher