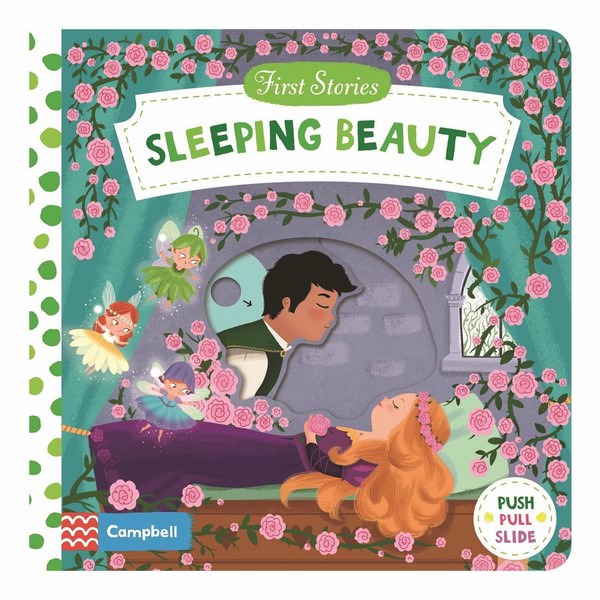 Giá chuẩn: 198,000 vnđ
Khuyến mãi đến: 39,000 vnđ
Chỉ còn: 159,000 vnđ
Sleeping Beauty
First Stories: Sleeping Beauty is the perfect introduction for young children to this classic fairy tale. Push, pull and turn mechanisms bring the story to life and introduce the main characters: the sleeping princess and the prince who wakes her. This well-loved fairy tale is beautifully imagined for a new generation by children's illustrator Dan Taylor.
Titles to collect: Snow White, Alice in Wonderland, Cinderella, Rapunzel, The Jungle Book, Little Red Riding Hood, Jack and the Beanstalk, The Nutcracker, Beauty and the Beast, The Little Mermaid, Peter Pan, Goldilocks and the Three Bears, The Three Little Pigs and Hansel and Gretel.
Macmillan Publishers Ltd (occasionally known as the Macmillan Group) is an international publishing company owned by Holtzbrinck Publishing Group. It has offices in 41 countries worldwide and operates in more than thirty others.
* Giá sản phẩm trên Tiki đã bao gồm thuế theo luật hiện hành. Tuy nhiên tuỳ vào từng loại sản phẩm hoặc phương thức, địa chỉ giao hàng mà có thể phát sinh thêm chi phí khác như phí vận chuyển, phụ phí hàng cồng kềnh, ..

Khuyến mãi HOT

Sendo giảm 500K

Shopee giảm giá

Lazada Voucher