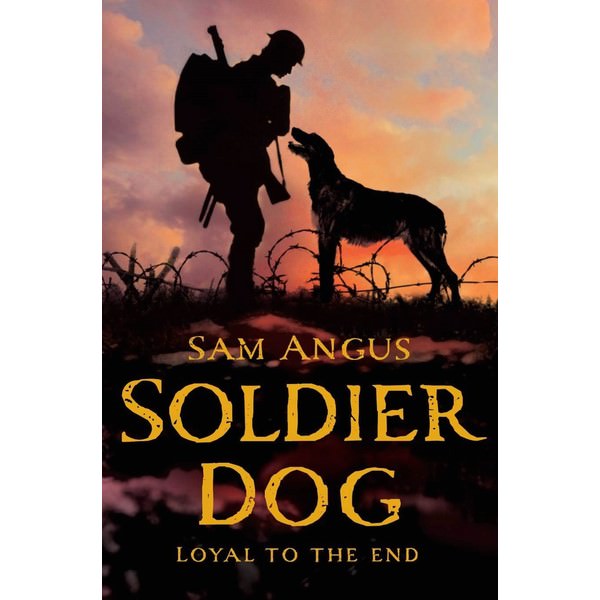 Giá chuẩn: 231,000 vnđ
Khuyến mãi đến: 34,650 vnđ
Chỉ còn: 196,350 vnđ
Soldier Dog
Stanley's dad hasn't been the same since his wife died and his eldest son went off to fight in the war. Now Stanley is either invisible to his dad or the object of one of his rages, and his only friend is his dad's prizewinning greyhound, Rocket. But one day Rocket escapes, and the result is a litter of non-thoroughbred puppies that Da says will all have to be drowned, even Stanley's favourite puppy, Solider. Stanley is so angry with his father that he runs away and enlists in the army to train as a messenger dog handler, and despite being far too young he's soon heading to France with a great Dane called Bones by his side.
As the fighting escalates and Stanley experiences the horrors of war, he comes to realise that the loyalty of his dog is the one thing he can rely on. But his father hasn't given up on him, and extraordinary circumstances will bring them together once more . . .
Macmillan Publishers Ltd (occasionally known as the Macmillan Group) is an international publishing company owned by Holtzbrinck Publishing Group. It has offices in 41 countries worldwide and operates in more than thirty others.
* Giá sản phẩm trên Tiki đã bao gồm thuế theo luật hiện hành. Tuy nhiên tuỳ vào từng loại sản phẩm hoặc phương thức, địa chỉ giao hàng mà có thể phát sinh thêm chi phí khác như phí vận chuyển, phụ phí hàng cồng kềnh, ..

Khuyến mãi HOT

Sendo giảm 500K

Shopee giảm giá

Lazada Voucher