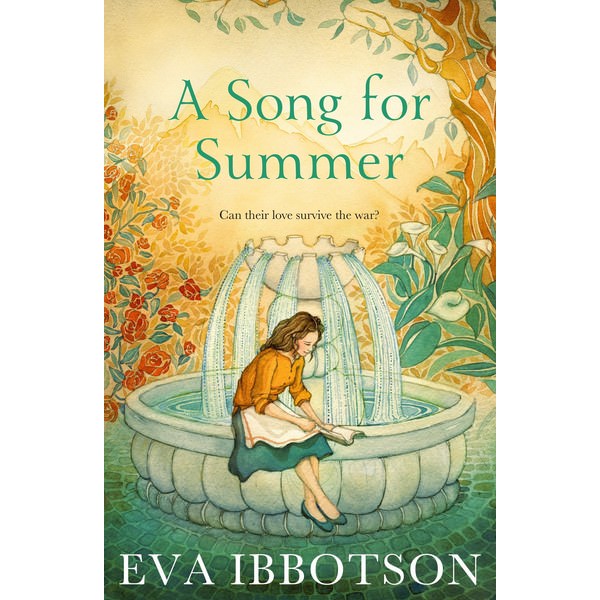 Giá chuẩn: 264,000 vnđ
Khuyến mãi đến: 39,600 vnđ
Chỉ còn: 224,400 vnđ
Song for Summer
When Ellen Carr abandons grey, dreary London to become housekeeper at an experimental school in Austria, she finds her destiny.
Swept into an idyllic world of mountains, music, eccentric teachers and wayward children, Ellen brings order and joy to all around her. But it's the handsome, mysterious gardener, Marek, who intrigues her - Marek, who has a dangerous secret. As Hitler's troops spread across Europe, Ellen has promises to keep, even if they mean she must sacrifice her future happiness . . .
A Song for Summer is an unforgettable love story from Eva Ibbotson, the award-winning author of Journey to the River Sea and The Star of Kazan.
Macmillan Publishers Ltd (occasionally known as the Macmillan Group) is an international publishing company owned by Holtzbrinck Publishing Group. It has offices in 41 countries worldwide and operates in more than thirty others.
* Giá sản phẩm trên Tiki đã bao gồm thuế theo luật hiện hành. Tuy nhiên tuỳ vào từng loại sản phẩm hoặc phương thức, địa chỉ giao hàng mà có thể phát sinh thêm chi phí khác như phí vận chuyển, phụ phí hàng cồng kềnh, ..

Khuyến mãi HOT

Sendo giảm 500K

Shopee giảm giá

Lazada Voucher