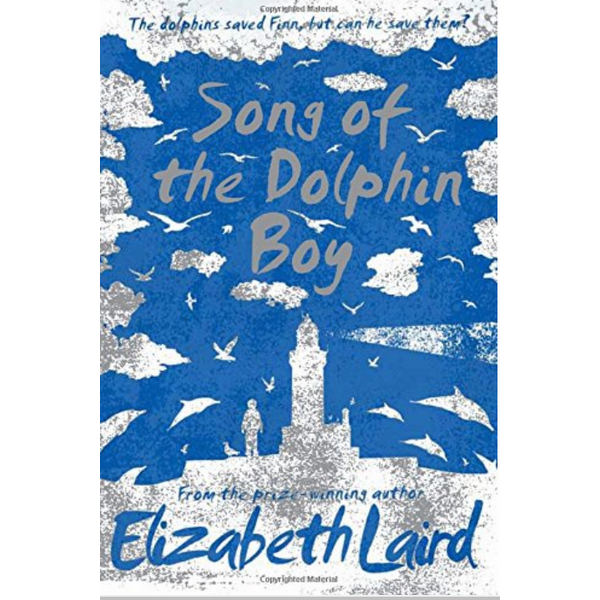 Giá chuẩn: 231,000 vnđ
Khuyến mãi đến: 34,650 vnđ
Chỉ còn: 196,350 vnđ
Song of the Dolphin Boy
Finn has always been different, and in the tiny fishing village of Stromhead he sticks out like a sore thumb. Always told to keep away from the water, he's felt that something was missing until one day he dives in and finds that, swimming with the dolphins, he feels completely at home.
But his new friends are in danger of being injured by the rubbish that floats out into the water - and now a supermarket is going to release thousands of balloons that could drift out to sea and cause even more damage. Desperate to help the dolphins, Finn goes to the Lighthouse Crew, a group of kids who have always left Finn out. Will they be able to set aside their differences to save the dolphins? And what will Finn discover about his past along the way?
A moving adventure about the impact of plastic pollution on our seas, and the campaigning power of friendship from the award-winning Elizabeth Laird, illustrated by Peter Bailey.
Macmillan Publishers Ltd (occasionally known as the Macmillan Group) is an international publishing company owned by Holtzbrinck Publishing Group. It has offices in 41 countries worldwide and operates in more than thirty others.
* Giá sản phẩm trên Tiki đã bao gồm thuế theo luật hiện hành. Tuy nhiên tuỳ vào từng loại sản phẩm hoặc phương thức, địa chỉ giao hàng mà có thể phát sinh thêm chi phí khác như phí vận chuyển, phụ phí hàng cồng kềnh, ..

Khuyến mãi HOT

Sendo giảm 500K

Shopee giảm giá

Lazada Voucher