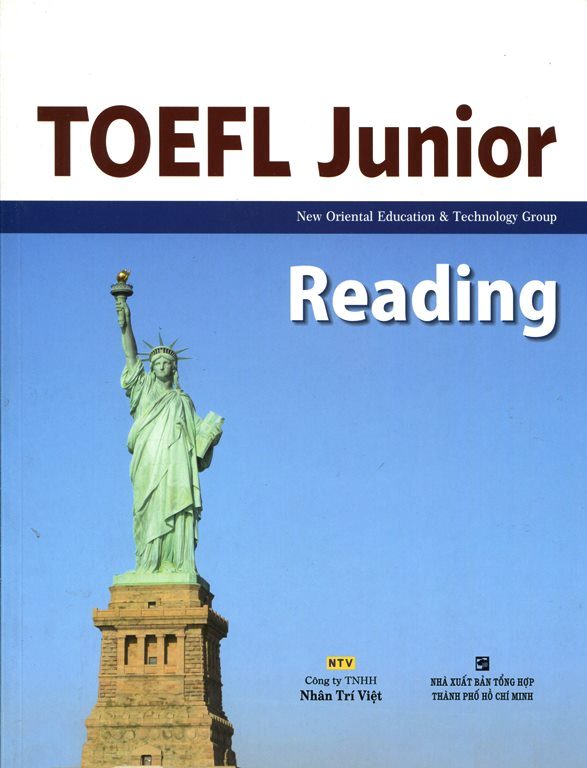 Giá chuẩn: 168,000 vnđ
Khuyến mãi đến: 25,200 vnđ
Chỉ còn: 142,800 vnđ
TOEFL Junior Reading (Không CD)
Mua sắm trực tuyến tại Tiki.vn
TOEFL Junior Reading
Setting a strong foundation for your students early makes all the difference. That's why it's important to have an accurate understanding of their English-language skills that can help you guide them to reach their full potential.
Intended for students ages 11+, the TOEFL Junior tests are an objective and reliable measure of your students' English communication skills. Based on the rich heritage of the TOEFL test and best practices in English-language testing, TOEFL Junior tests can help you pinpoint your students' strengths and challenges.
* Giá sản phẩm trên Tiki đã bao gồm thuế theo luật hiện hành. Tuy nhiên tuỳ vào từng loại sản phẩm hoặc phương thức, địa chỉ giao hàng mà có thể phát sinh thêm chi phí khác như phí vận chuyển, phụ phí hàng cồng kềnh, ..

Khuyến mãi HOT

Sendo giảm 500K

Shopee giảm giá

Lazada Voucher