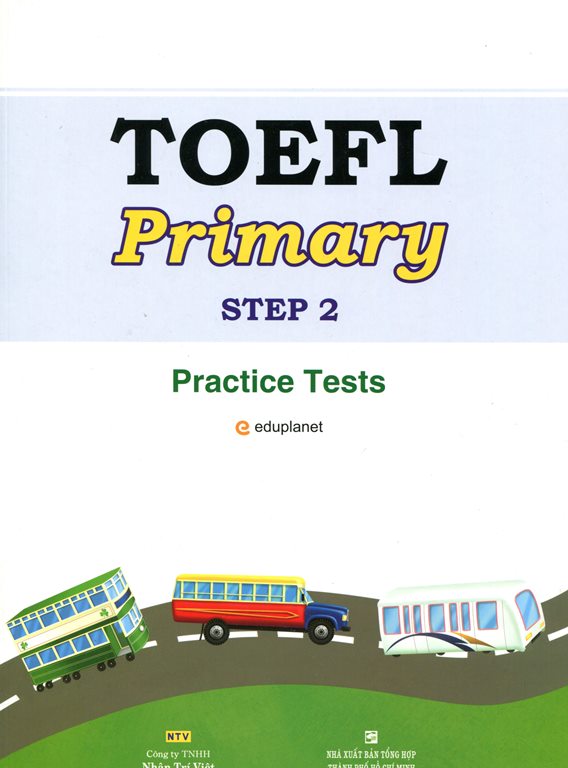 Giá chuẩn: 168,000 vnđ
Khuyến mãi đến: 42,000 vnđ
Chỉ còn: 126,000 vnđ
TOEFL Primary Step 2 - Practice Test (Kèm CD)
TOEFL Primary Step 2 - Practice Test
The purpose of this book is to prepare young learners for successful results on the TOEFL Primary tests created by ETS. TOEFL Primary, the first level of TOEFL assessment, is designed to measure young learners' English ability, especially their skills in reading, listening and speaking.
Each units of this book introduces new words that are related to a given topic in order to stimulate young learners to learn new words or review one that they already know. One of the many advantages of this book is that all of the reading, listening, and speaking sections of each unit are centered on a particular topic. This allows students to see how the target words, phrases, and expressions are used differently in each section. The contexts for each topic have been carefully selected to correspond with the real test standards, so learners will find expressions, phrases, and directions that are similar to those appearing on the actual test. This book will give young learners a chance to become familiar with TOEFL Primary tests by looking at questions in a variety of situations.
* Giá sản phẩm trên Tiki đã bao gồm thuế theo luật hiện hành. Tuy nhiên tuỳ vào từng loại sản phẩm hoặc phương thức, địa chỉ giao hàng mà có thể phát sinh thêm chi phí khác như phí vận chuyển, phụ phí hàng cồng kềnh, ..

Khuyến mãi HOT

Sendo giảm 500K

Shopee giảm giá

Lazada Voucher