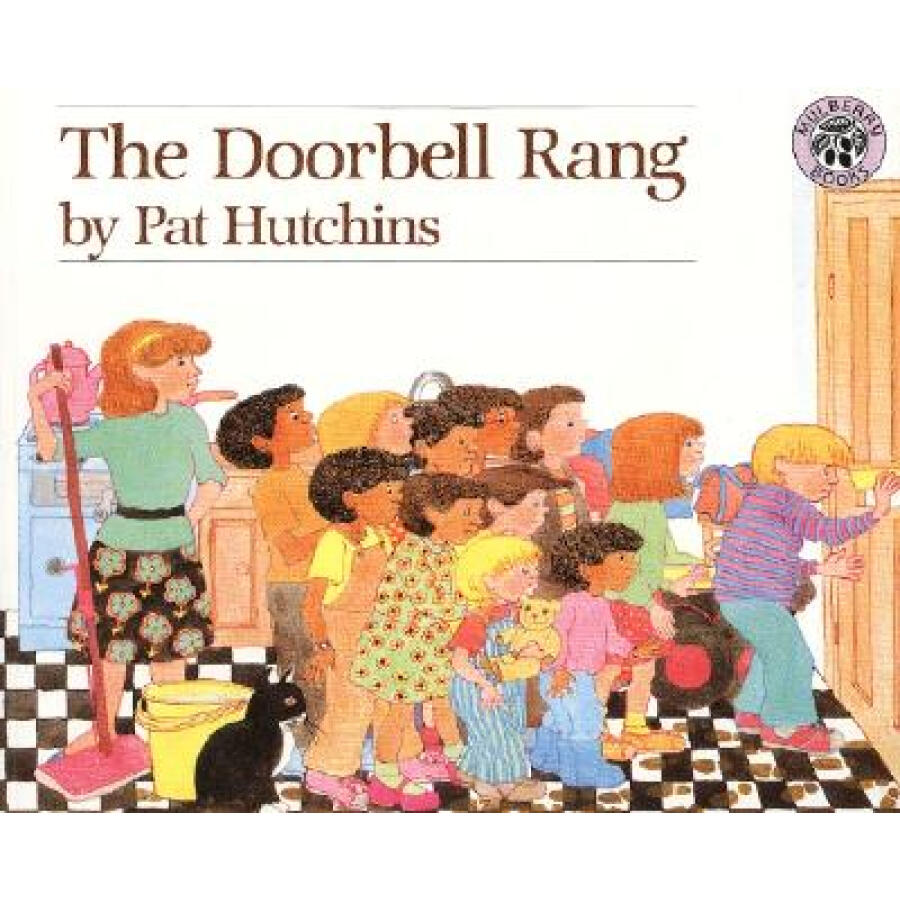 The Doorbell Rang
Ma has made a dozen delicious cookies. It should be plenty for her two children. But then the doorbell rings--and rings and rings.Each ring of the doorbell brings more friends to share the delicious cookies Ma has made."Refreshing, enjoyable and unpredictable."--School Library Journal. Also available in a Spanish-language edition, Llaman a la puerta.
"I tend to see the funny side of things," says Pat Hutchins. Whether it's the light, subtle humor of her first picture book, Rosie's Walk, or the slapstick comedy of Rats!, her special gift of humor is reflected in both words and pictures.
Pat Hutchins was born in Yorkshire, England, one of seven children, and grew up in the countryside of Yorkshire, which she still loves. At a very early age she knew that she wanted to be an artist.
She was encouraged by an elderly couple, who would give her a chocolate bar for each picture she drew. A local art school gave her a scholarship and she studied there for three years, continuing her training at Leeds College of Art, where she specialized in illustration. Her career in the children's book field began with the highly acclaimed Rosie's Walk, a 1968 ALA Notable Book. Since then she has written five novels and created more than twenty picture books. She was awarded England's prestigious Kate Greenaway Medal in 1974 for The Wind Blew.
She says she tries "to write about what children say and do," and she believes in very simple picture books for the youngest child. But her simple texts and wonderfully vivid pictures manage to convey the most complex emotions. She also has the rare ability to use such basic concepts as time, growth, and change to create imaginative, satisfying books for children. Her ideas come from a variety of sources: listening to her children and their friends, or sometimes from real situations. The idea for The Very Worst Monster came to her when her niece told her she wanted to give her baby brother away. Ms. Hutchins tempered the theme of sibling rivalry by using soft watercolors to make the monster family more lovable. The result is a delightfully wicked monster family that children will wish lived next door.
Pat Hutchins lives in London with her husband, Laurence, also an artist. They have two sons, Morgan and Sam.
Each ring of the doorbell brings more and more friends to share in the delicious cookies Ma has made. Will there be enough to go around? "Refreshing, enjoyable and unpredictable."
——School Library Journal. A 1986 ALA Notable Book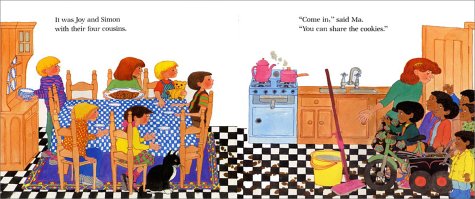 * Giá sản phẩm trên Tiki đã bao gồm thuế theo luật hiện hành. Tuy nhiên tuỳ vào từng loại sản phẩm hoặc phương thức, địa chỉ giao hàng mà có thể phát sinh thêm chi phí khác như phí vận chuyển, phụ phí hàng cồng kềnh, ..

Khuyến mãi HOT

Sendo giảm 500K

Shopee giảm giá

Lazada Voucher