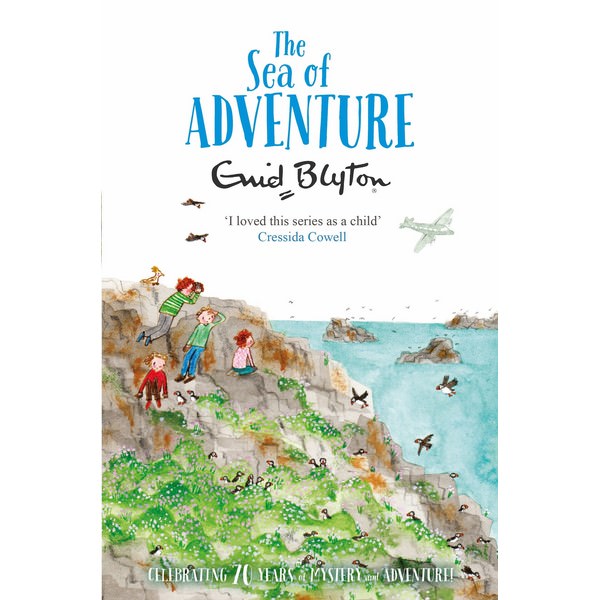 Giá chuẩn: 198,000 vnđ
Khuyến mãi đến: 29,700 vnđ
Chỉ còn: 168,300 vnđ
The Sea of Adventure
The Sea of Adventure is the fourth exciting instalment in the Adventure series by Enid Blyton, one of the best-loved children's writers of all time.
A mysterious trip to the desolate Northern Isles soon turns into a terrifying adventure when Bill is kidnapped!
Marooned far from the mainland on a deserted coast, Philip, Dinah, Lucy-Ann, Jack and Kiki the parrot find themselves playing a dangerous game with an unknown enemy. Will they escape with Bill and their lives?
Macmillan Publishers Ltd (occasionally known as the Macmillan Group) is an international publishing company owned by Holtzbrinck Publishing Group. It has offices in 41 countries worldwide and operates in more than thirty others.
* Giá sản phẩm trên Tiki đã bao gồm thuế theo luật hiện hành. Tuy nhiên tuỳ vào từng loại sản phẩm hoặc phương thức, địa chỉ giao hàng mà có thể phát sinh thêm chi phí khác như phí vận chuyển, phụ phí hàng cồng kềnh, ..

Khuyến mãi HOT

Sendo giảm 500K

Shopee giảm giá

Lazada Voucher