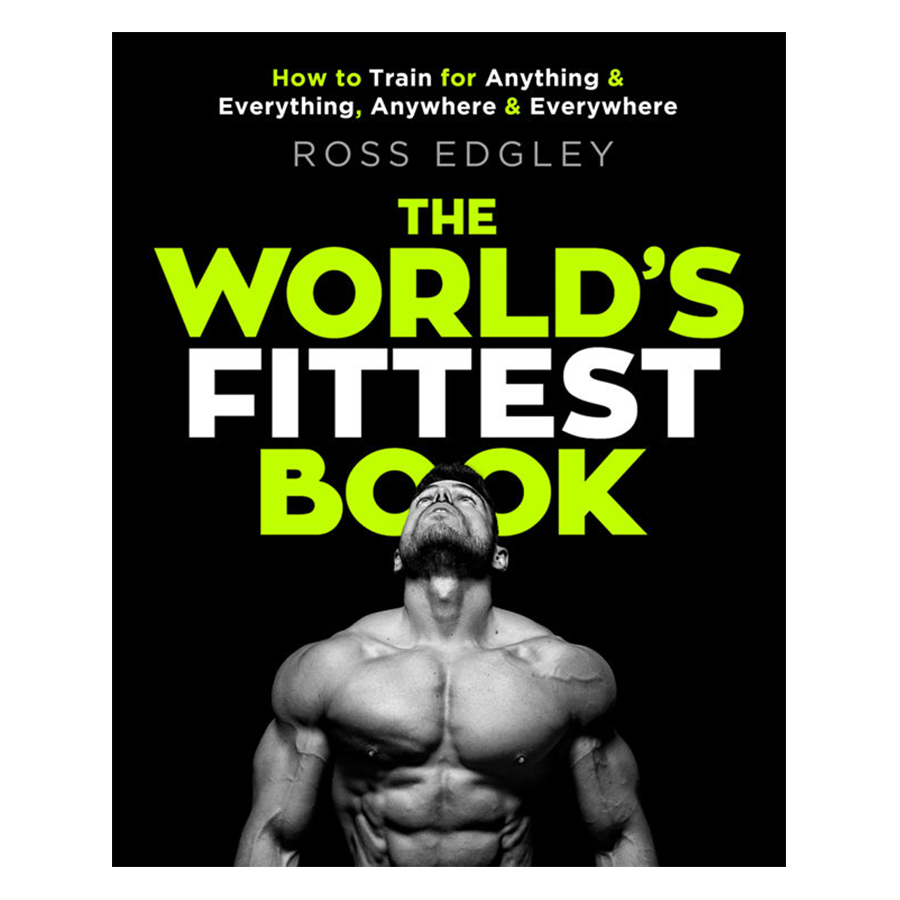 The World's Fittest Book
How to train for anything and everything, anywhere and everywhere

The World's Fittest Book is set to become every fitness enthusiast's bible. Dubbed the body's complete user guide, it will become the go-to resource for learning all you need to know about building muscle, losing fat, eating (healthy) cake and unlocking your superhuman physical potential. 

Packed with workouts the author tried and tested in the pursuit of multiple world records, it's more than a book, it's the greatest training tool ever written! Designed for anyone who wants to make permanent and lasting changes to their food and fitness, it's the first book to combine the teachings, tips and tricks of Olympic and World Champions into one, easy to follow resource.

This book will show you how it's possible to:

Live below 10% body fat with the aid of chocolate and Mayan secrets

Add 27% more muscle mass, courtesy of tips from world heavyweight champions

Increase speed by 10%, thanks to gold medal winning Olympic sprinters

Squat, deadlift and bench weights you never dreamed of lifting, with the guidance of the world's strongest men

Improve endurance capacity by 60%, thanks to the knowledge of world champions in multi endurance-based sports

of which the author has achieved during the 10-year 'Fitness Pilgrimage' that has taken him around the globe.
* Giá sản phẩm trên Tiki đã bao gồm thuế theo luật hiện hành. Tuy nhiên tuỳ vào từng loại sản phẩm hoặc phương thức, địa chỉ giao hàng mà có thể phát sinh thêm chi phí khác như phí vận chuyển, phụ phí hàng cồng kềnh, ..

Khuyến mãi HOT

Sendo giảm 500K

Shopee giảm giá

Lazada Voucher