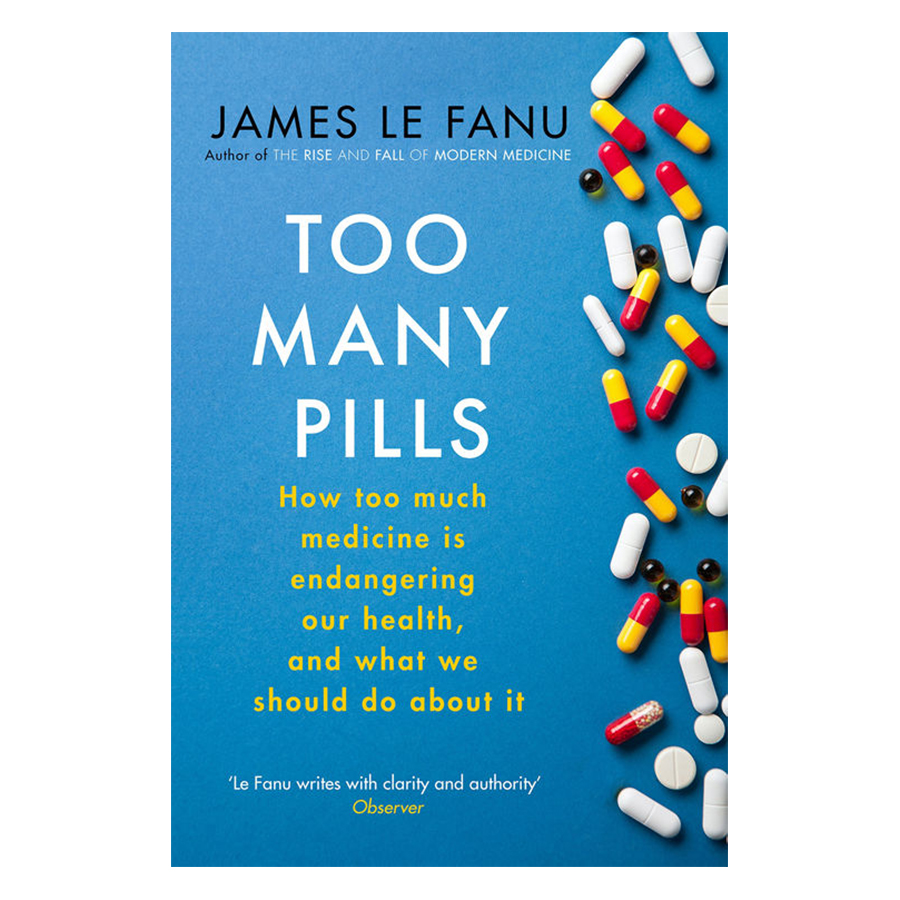 Too Many Pills
The number of prescriptions issued by family doctors has soared threefold in just fifteen years with millions now committed to taking a cocktail of half a dozen (or more) different pills to lower the blood pressure and sugar levels, statins, bone strengthening and cardio protective drugs. In Too Many Pills, doctor and writer James Le Fanu examines how this progressive medicalisation of people's lives now poses a major threat to their health and wellbeing, responsible for a hidden epidemic of drug induced illness (muscular aches and pains, lethargy, insomnia, impaired memory and general decrepitude), a sharp increase in the number of emergency hospital admissions for serious side effects and implicated in the recently noted decline in life expectancy.

The paradoxically harmful, if increasingly well recognised, consequences of too much medicine are illustrated by the remarkable personal testimony of the readers of James Le Fanu's weekly medical column, coerced into taking drugs they do not need, debilitated by their adverse effects - and their almost miraculous recovery on discontinuing them. The only solution, he argues, is for the public to take the initiative. His review of the relevant evidence for the efficacy, or otherwise, of commonly prescribed drugs should allow readers of Too Many Pills to ask much more searching questions about the benefits and risks of the medicines they are taking.
* Giá sản phẩm trên Tiki đã bao gồm thuế theo luật hiện hành. Tuy nhiên tuỳ vào từng loại sản phẩm hoặc phương thức, địa chỉ giao hàng mà có thể phát sinh thêm chi phí khác như phí vận chuyển, phụ phí hàng cồng kềnh, ..

Khuyến mãi HOT

Sendo giảm 500K

Shopee giảm giá

Lazada Voucher