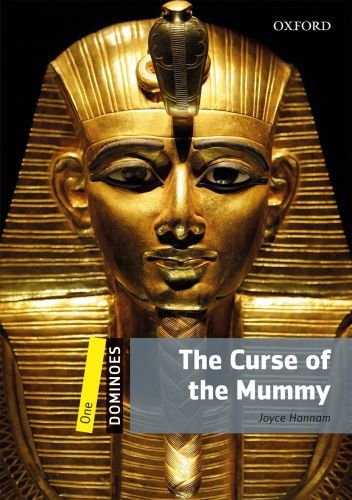 Dominoes (2 Ed.) 1: The Curse of the Mummy
For thousands of years the dead body of the young king Tutankhamun slept under the sands of Egypt. Then, in the autumn of 1922, Howard Carter and his friends find and open his tomb door. These are exciting times, and Carter's young helper Tariq tells the story in his diary. But soon people begin to die. Who or what is the killer? Is Tutankhamun angry with them for opening his tomb? And who is the beautiful French girl with the face of Tutankhamun's long-dead wife?
* Giá sản phẩm trên Tiki đã bao gồm thuế theo luật hiện hành. Tuy nhiên tuỳ vào từng loại sản phẩm hoặc phương thức, địa chỉ giao hàng mà có thể phát sinh thêm chi phí khác như phí vận chuyển, phụ phí hàng cồng kềnh, ..

Khuyến mãi HOT

Sendo giảm 500K

Shopee giảm giá

Lazada Voucher