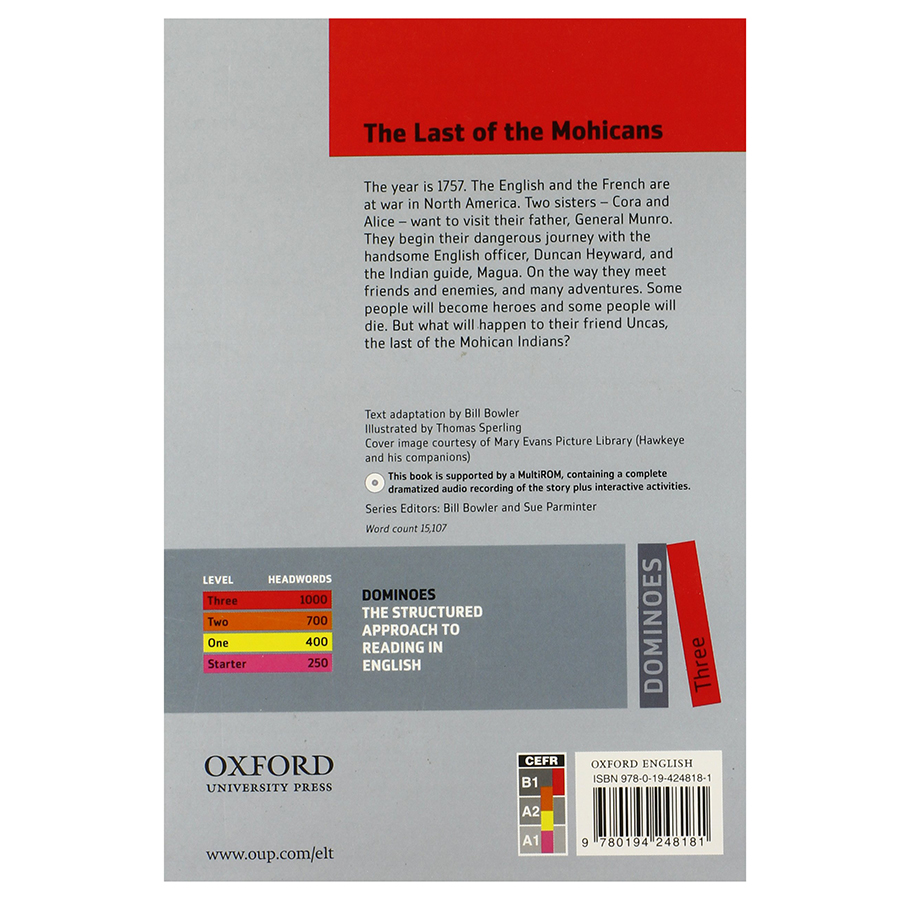 Dominoes (2 Ed.) 3: The Last of the Mohicans
The year is 1757. The English and the French are at war in North America. Two sisters - Cora and Alice - want to visit their father, General Munro. They begin their dangerous journey with the handsome English officer, Duncan Heyward and the Indian guide, Magua. On the way they meet friends and enemies, and many adventures. Some people will be heroes and some people will die. And what will happen to their friend Uncas, the last of the Mohican Indians?
* Giá sản phẩm trên Tiki đã bao gồm thuế theo luật hiện hành. Tuy nhiên tuỳ vào từng loại sản phẩm hoặc phương thức, địa chỉ giao hàng mà có thể phát sinh thêm chi phí khác như phí vận chuyển, phụ phí hàng cồng kềnh, ..

Khuyến mãi HOT

Sendo giảm 500K

Shopee giảm giá

Lazada Voucher