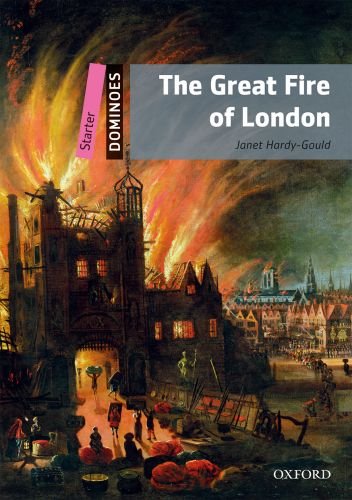 Dominoes (2 Ed.) Starter: The Great Fire of London
Mua sắm trực tuyến tại Tiki.vn It's London, 1666. It's a hot, dry summer. A small fire starts in a baker's shop in Pudding Lane. Soon the city of London is burning and the fire-fighters can't stop the fire. People are running from their houses down to the River Thames. But how does the fire begin and who can stop it? What is the King of England doing to help?
* Giá sản phẩm trên Tiki đã bao gồm thuế theo luật hiện hành. Tuy nhiên tuỳ vào từng loại sản phẩm hoặc phương thức, địa chỉ giao hàng mà có thể phát sinh thêm chi phí khác như phí vận chuyển, phụ phí hàng cồng kềnh, ..

Khuyến mãi HOT

Sendo giảm 500K

Shopee giảm giá

Lazada Voucher