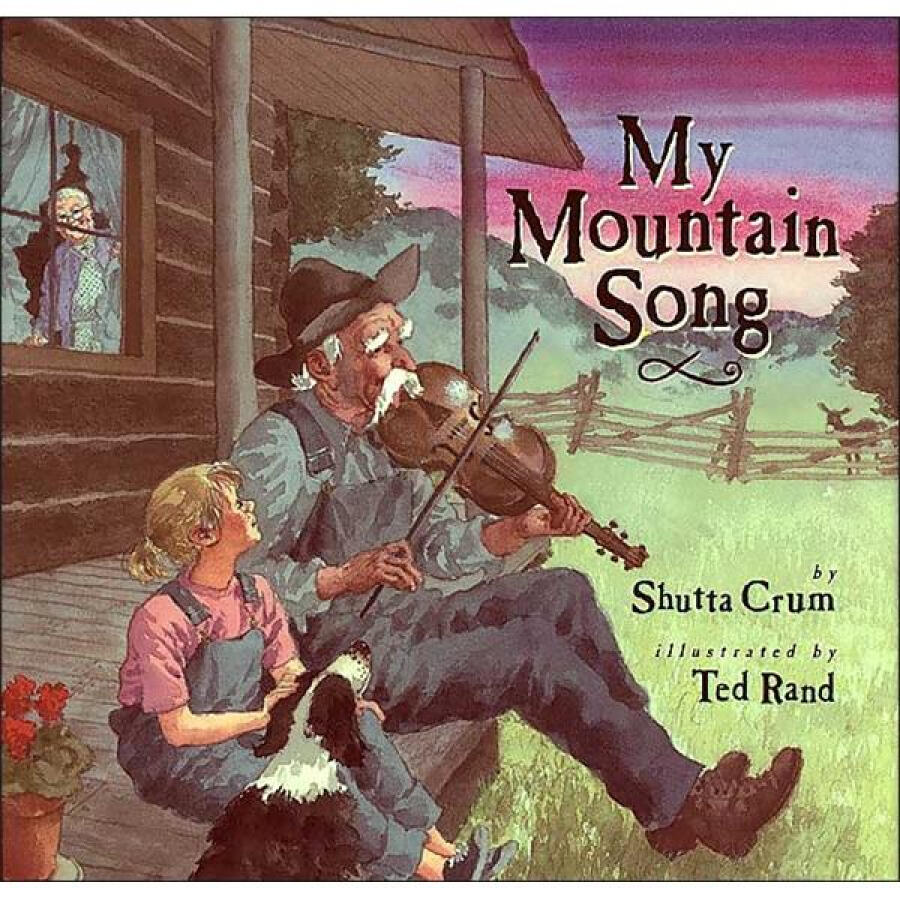 My Mountain Song
In this tender, lyrical story set in the mountains of Kentucky, Brenda Gail is spending the summer with her great-grandparents. Gran Pap tells her that "everybody born in the mountains got a song inside 'em," made of memories. 
That means Brenda Gail has one, too, "just waitin' to come out." A squabble with her troublesome cousin Melvin, in which Big Ma's favorite hen is injured, and their reconciliation help Brenda Gail start to choose the moments that will be in her song. Rich, poignant art from esteemed illustrator Ted Rand is paired with an atmospheric text written by a true storyteller. Kids everywhere will want to make up their own "mountain songs." One summer day on her great-grandparents' Kentucky farm, a squabble with her cousin Melvin spurs Brenda Gail to begin choosing the moments that will become her own special song made of memories.
Shutta Crum, formerly a librarian, is still an author and storyteller. She was born in Paintsville, Kentucky, and now lives with her husband in Michigan. 
Her website is www.shutta.com."Written in folksy language, the tender story is beautifully illustrated with soft watercolor paintings" BOOKLIST Booklist, ALA"Crum hits some sweet notes while portraying believeable childhood emotions and warm intergenerational relationships." PUBLISHERS WEEKLY Publishers Weekly"A delight...that harmonizes the coziness of a close-knit family with the gentle ambiance of old-fashioned farm life." SLJ School Library Journal
* Giá sản phẩm trên Tiki đã bao gồm thuế theo luật hiện hành. Tuy nhiên tuỳ vào từng loại sản phẩm hoặc phương thức, địa chỉ giao hàng mà có thể phát sinh thêm chi phí khác như phí vận chuyển, phụ phí hàng cồng kềnh, ..

Khuyến mãi HOT

Sendo giảm 500K

Shopee giảm giá

Lazada Voucher