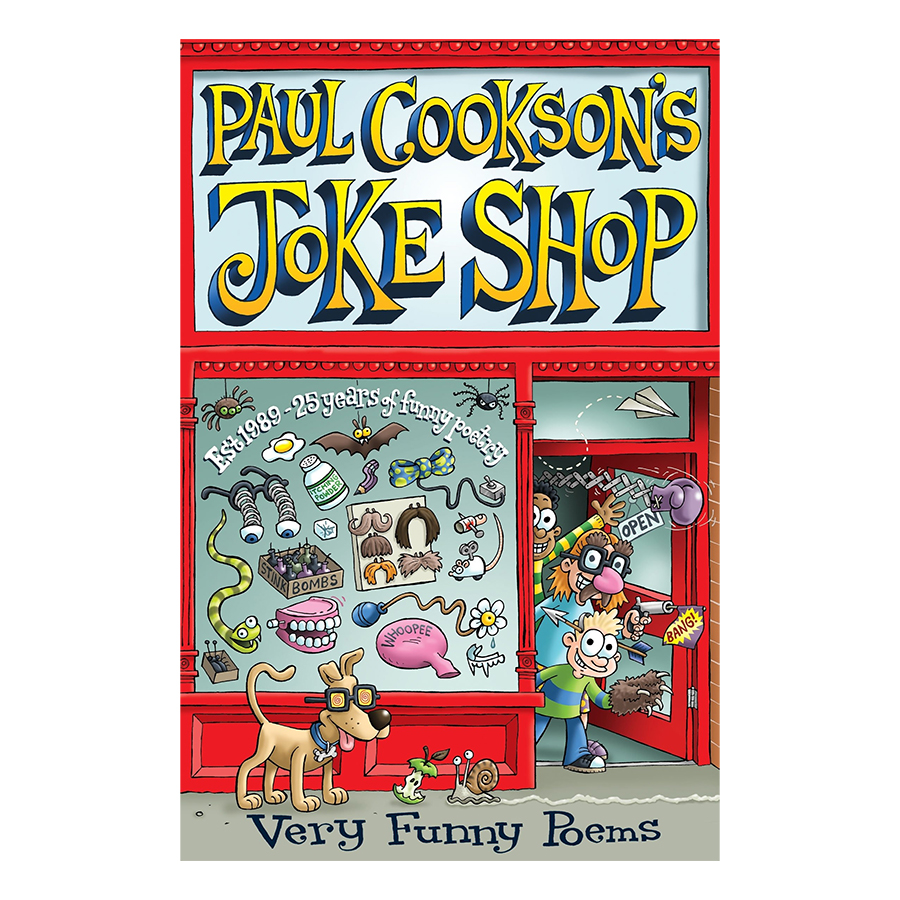 Giá chuẩn: 198,000 vnđ
Khuyến mãi đến: 29,700 vnđ
Chỉ còn: 168,300 vnđ
Paul Cookson's Joke Shop
Mua sắm trực tuyến tại Tiki.vn
Paul Cookson's Joke Shop
Paul Cookson's Joke Shop brings together his favourite poems, his funniest poems and his most memorable poems - as well as a selection of brand new unpublished favourites.
Twenty five years of laughter can be found within these pages including gems such The Toilet Seat Has Teeth, Superman's Dog, Where Teacher's Keep Their Pets, Let No One Steal Your Dreams and many many more.
Paul Cookson's Joke Shop has been open for twenty five years - come back any time!
* Giá sản phẩm trên Tiki đã bao gồm thuế theo luật hiện hành. Tuy nhiên tuỳ vào từng loại sản phẩm hoặc phương thức, địa chỉ giao hàng mà có thể phát sinh thêm chi phí khác như phí vận chuyển, phụ phí hàng cồng kềnh, ..

Khuyến mãi HOT

Sendo giảm 500K

Shopee giảm giá

Lazada Voucher