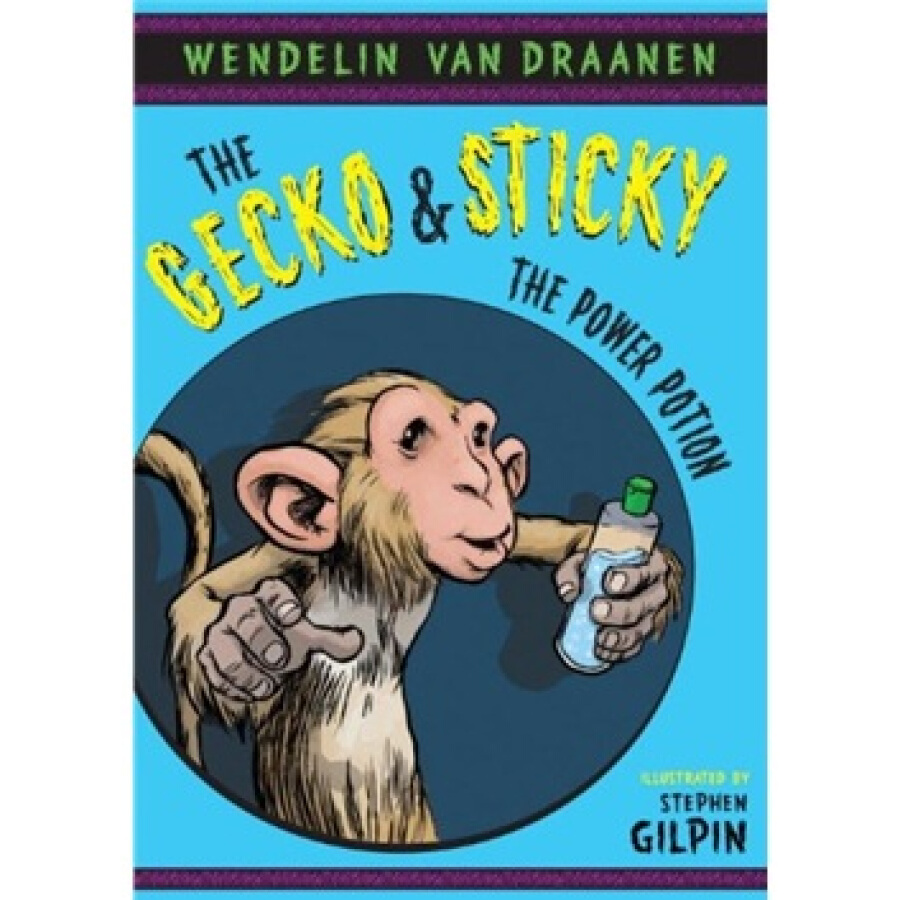 The Power Potion
  Dave Sanchez (aka The Gecko) and his pet gecko (aka Sticky) are back in their fourth dangerous encounter with the dastardly treasure hunter Damien Black! Thirteen-year-old Dave Sanchez is a daytime student, an after-school courier . . . and a secret superhero! So far Dave's been able to juggle his different roles. But in Dave's hands is the scariest package he's ever been asked to deliver. It's a tube, sealed on each end with wax, and addressed to . . . Damien Black. Holy tacarole! He can't just hand over a package to the most devious criminal in the city! Who knows what's in there?
So Dave breaks a cardinal rule of mail carriers everywhere--he opens the package. Inside is a small bottle that's labeled: one drop, two at most, tested, works. The potion in this bottle is blue and sparkly and oozy and smelly--but what does it do? Ah, poor Dave. He has opened a Pandora's box of trouble. Your classic can of worms. And as a result, he'll find himself facing off with six-horned goats, terrifying tarantulas, a java-junkie monkey--and, of course, Damien Black.  
* Giá sản phẩm trên Tiki đã bao gồm thuế theo luật hiện hành. Tuy nhiên tuỳ vào từng loại sản phẩm hoặc phương thức, địa chỉ giao hàng mà có thể phát sinh thêm chi phí khác như phí vận chuyển, phụ phí hàng cồng kềnh, ..

Khuyến mãi HOT

Sendo giảm 500K

Shopee giảm giá

Lazada Voucher