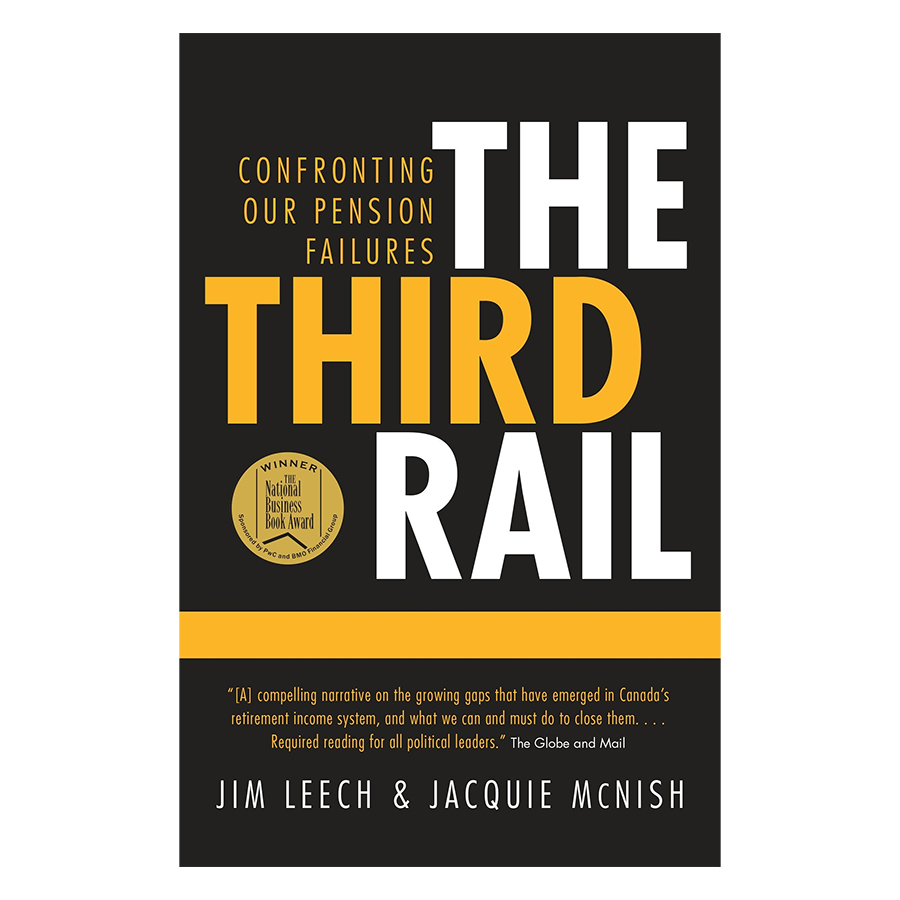 The Third Rail Confronting Our Pension Failures
"Essential reading for When Leech talks, politicians listen. When he writes a book, it's worth buying."--Toronto Star
Over the next 20 years more than 7 million Canadian workers will retire. Baby boomers, the 45- to 65-year-olds who account for 42% of the country's workforce, will join the largest job exodus in Canadian history, moving to the promised land of retirement. Unless our crumbling pension system is reformed, many of these retirees will find this dreamland a bewildering and disappointing mirage.
In the early 1980s, consumers were setting aside 20% of their disposable incomes to their retirement plans; today the savings rate is a threadbare 2.5%. Retirement savings plans meant to build Canadians' personal war chests for their final years have failed to live up to their cheery promises of early retirement "freedom"--market returns are low, and financial fees are climbing. Moreover, retirement plans are now being compromised by high pension obligations and a shrinking workforce.
Canada has the capacity to diffuse this ticking pension time bomb with some hard choices, posits Leech. It's time for businesses, governments, unions, and employees to face these options and fix--and ultimately save--our pensions system.
* Giá sản phẩm trên Tiki đã bao gồm thuế theo luật hiện hành. Tuy nhiên tuỳ vào từng loại sản phẩm hoặc phương thức, địa chỉ giao hàng mà có thể phát sinh thêm chi phí khác như phí vận chuyển, phụ phí hàng cồng kềnh, ..

Khuyến mãi HOT

Sendo giảm 500K

Shopee giảm giá

Lazada Voucher